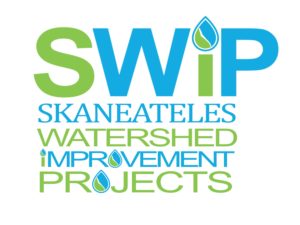 The Skaneateles Watershed Improvement Projects (SWIP) are an effort through the Skaneateles Lake Association to work with Skaneateles Lake watershed landowners to implement projects that would help maintain lake water quality by reducing nutrients entering into the lake.  This initiative is supported through community partnerships and the Legacy Fund.
SLA is in the process of updating this web page regarding SWIP project and program information.
If you have any questions regarding the program or a SWIP site,
please click HERE to contact the Skaneateles Lake Association today.